We offer floral arrangements to fit your budget.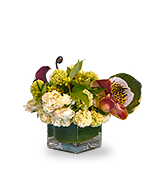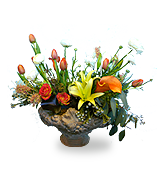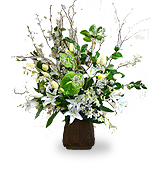 Dear Loyal Bloomies Customers,
I came to Bloomies in 1988 and worked with Michaela Maiden and Ilona Berta for over 20 years, before taking over the business from them in 2006. Over those years, I have very much enjoyed being a part of the Rockridge Market Hall community, as well as having your loyal customer support. I have also seen our neighborhood grow and change. Chimes Grocery and Lillian's were across the street on the corner; Cactus Taqueria was located where Body Time currently is; Trader Joes, Highwire Coffee (within Market Hall), and Nathan's, are just a few of the new businesses to join our neighborhood.

Some of these changes, as well as continuing tough economic pressures have forced businesses like Bloomies to change as well. Reluctantly, after many considerations including the importance of my family time, I have made the tough decision to discontinue a retail flower presence for the near future. Bloomies will therefore no longer be present at Rockridge Market Hall after August 31, 2012.


I will continue be available to you…
Although Bloomies will no longer have a walk-in retail location, I will continue be available to you for all events including weddings, parties, special occasions and deliveries, Bar/Bat Mitzvah's, in-home designing, funerals, or any other special occasion that you need a superior floral designer for. I can still be reached at the 510.847.1661; via our website www.bloomiesflowers.com and through Bloomies' e-mail bloomies@earthlink.net Meanwhile, I hope and trust that Rockridge Market Hall will be able to find a superior retail flower business to support your day to day flower needs. It has been an amazing, challenging, exciting and wonderful journey, and I am looking forward to many more years working with you on your special events and floral design needs.